High Quality HVAC Mechanical
& BMS Controls Contractor
Servicing New York City, New Jersey, New York Greater Metro Area and Surrounding Area
Here at Unified Air Industries it has been our pleasure to offer the highest level of comfort control for the Greater NYC Metro Area for years. Our foundation consists of efficient, reliable and cost effective heating, air conditioning and indoor air quality products. We provide the following services:
Energy Management
Refrigeration
Preventative Maintenance
Heating
Ventilation
Cooling
For Emergency Service Today call us at (732) 943-2026
For information about our services, please provide contact information below:
About Unified Air Industries
Unified Air Industries is a complete Heating, Air Conditioning, Refrigeration and Mechanical Contractor. We also design and build custom control panels for any type of HVAC system. With our controls you can oversee your facility's HVAC system and make changes right from a computer anywhere you are. 
Ice Man Mechanical owner, John Ruiz, and now new Director of Internal Operations, Joe Porto, Jr., have merged to form Unified Air Industries. John has been in business for over 30 years serving the New Jersey and New York areas with full service preventative maintenance contracts and 24-hour emergency service. Joe Porto, Jr. has been a Vice President for a New Jersey based mechanical contractor for the past 15 years. He has taken a small service company and created a full functioning 24-hour emergency service company that handles well over 100 service clients. 
At Unified Air Industries we know how important it is to properly maintain your equipment and how critical your Staff, Telecom, and Computer Rooms are. We understand that if your equipment is properly maintained, it will run longer and be more efficient thus reducing the operating and service costs for your business.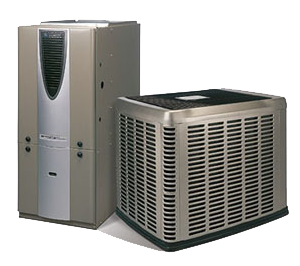 An air conditioner is the outdoor unit that cools air and sends it to the indoor unit for circulation through your home. Indoor and outdoor units are designed to work together. When the air conditioner is properly matched with a furnace or air handler, you get maximum efficiency and longer system life. Read More…
Unified Air Industries Corp. is a leading provider of reliable, cost effective and state-of-the-art HVAC construction, installation and maintenance service. With 100s of years of combined experience, the entire UAI team is committed to quality, safety and complete customer satisfaction. We hold our workmanship to the highest standards, far beyond industry accepted levels. Read More…
Furnaces heat and circulate warm air in the winter. Furnace heating ability is measured with an Annual Fuel Utilization Efficiency (AFUE) percentage. A higher AFUE percentage indicates a more efficient furnace. Read More…
A split system heat pump keeps homes comfortable all year long. In summer, it draws heat out of your home to cool it. In the winter, it draws heat from outside air into your home to warm it. Read More…
In a packaged system, all equipment is built into an outdoor unit, usually on a concrete slab or other platform. The "package" that gives it its name provides central air conditioning during the summer and heat in colder months. Read More…
Thermostats are extremely important because they are your interface and control system for your heating and air conditioning equipment. This is the device that will give you the information on what the equipment is doing, when it needs to be serviced, and allows you to set the exact temperature and humidity you want to maintain in your home. Read More…
We offer 24/7 responsiveness to repair and address any functionalities of your system. When critical systems fail to operate properly, customers are grateful for our ability to resolve the issues far before our competition mobilizes. Read More…
Unified Air Industry guarantees full-service expertise ready to handle any possible failures in mechanical equipment, controls systems, or piping/ductwork problems. Whatever the issue, UAI's seasoned veteran technicians are always ready to get your system back up and running to full capacity. Regular Maintenance will ensure that your system in place continues to uphold its intended functionality. Read More…